HOW THE RPO CAME TO BE
The Rusty Players came to being following a chance remark by Alexander McCall Smith during a talk he gave in Oundle in 2009. Besides being a celebrated author, McCall Smith has achieved recognition for his 'Really Terrible Orchestra', with its strapline 'the cream of Edinburgh's musically disadvantaged'. Their remit was to play for friends, family and the wider world in between frequent breaks for refreshment, and the format appealed to Oundle resident Chris Gill. Inspired, and with his own clarinet rescued from his loft, Chris set about finding a conductor and some founder members. So later that year a group of 20 arrived at Oundle's Victoria Hall having been gathered by word of mouth. Under the unswerving baton of Vince Davy the 'RPO' got underway and has steadily grown ever since; aspiring to put on concerts that appeal and entertain but never taking itself too seriously. Vince hung up his baton in 2019 having served 10 wonderful years in the role and overseen 27 memorable performances, two RPO tours (one to France) and covered 127 pieces in total. The baton was then passed onto David Milsted.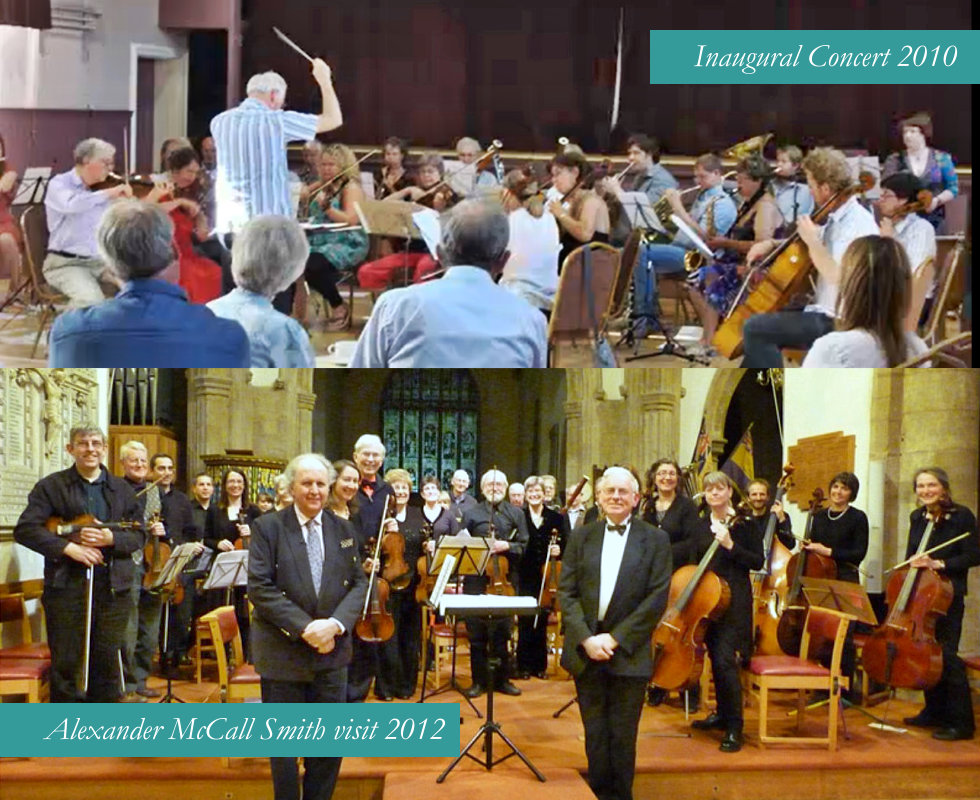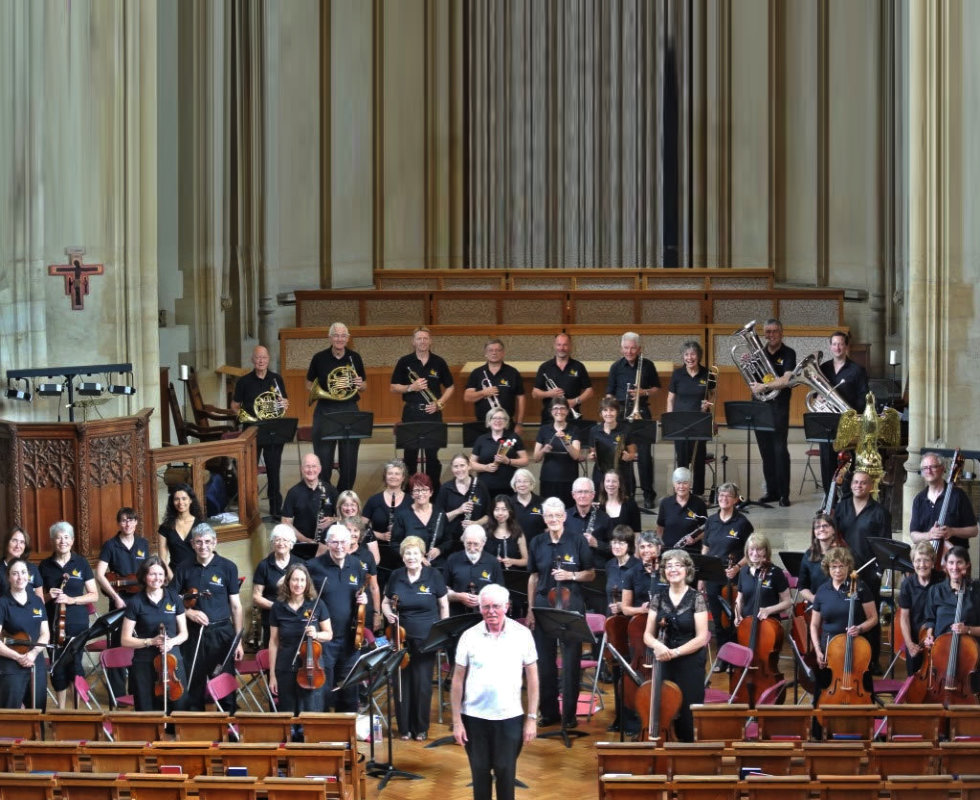 Who Are The Rusty Players?
The Rusty Players of Oundle orchestra numbers around 50 regular
players, with a further dozen on the fringes.
Players, age range 20 to 80, fall into three categories:
♪ Those who started playing in their teens, before work forced a break
♪ Competent players on one instrument, but who have a second to develop
♪ Some have taken to music later on in life – this is their first experience
All these categories make a full contribution to the RPO and (seem to) enjoy it!
Our concert schedule is typically:
♪ a CHRISTMAS concert often in a local church
♪ a SPRING concert often in a local vilage hall
♪ a SUMMER concert in the Oundle School Chapel
and occasional ad hoc groups such as The Rusty Strings or Rough Recorders perform at events in the region.
The Rusty Players rehearse at Oundle Primary School every other Monday evening in school term times.  Please visit our Joining page if you would more information of becoming a Rusty Player.
Conductor – David Milsted
David Milsted studied music at the prestigious Dartington College of Arts in Devon. Whilst there he was awarded both the choral and orchestral conducting prizes, and attained an Honours Degree in performance studies. In 1983 he joined the London Borough of Barnet as a specialist woodwind teacher but also maintained a busy playing schedule, performing at many of the major concert venues around the British Isles as a soloist and freelance orchestral musician. David has been a woodwind coach for the Hertfordshire Youth Wind Orchestra and a Director for many of the renowned Musicale Holiday Summer Courses, and a resident clarinet coach for the National Childrens' Wind Orchestra of Great Britain. As a conductor, David has been Director of the Barnet Schools Wind Orchestra, Symphony Orchestra and founder of the Barnet Schools Big Band. In 1993 he was appointed Head of Woodwind at Oundle School and not only directed the Symphony Orchestra, Chamber Orchestra, Jazz Orchestras and Wind Orchestra but also acted as Musical Director for the Stahl Theatre and the Oundle Gilbert & Sullivan Players. Since retiring in 2020 David has enjoyed performing with a variety of musical groups as well as developing the Conductor's role with the Rusty Payers which he has held since 2019. Before becoming conductor David being a talented multi-instrumentalist would often fill in any musical gaps guesting at RPO performances, not only in the woodwind section but also strings, brass, and percussion too.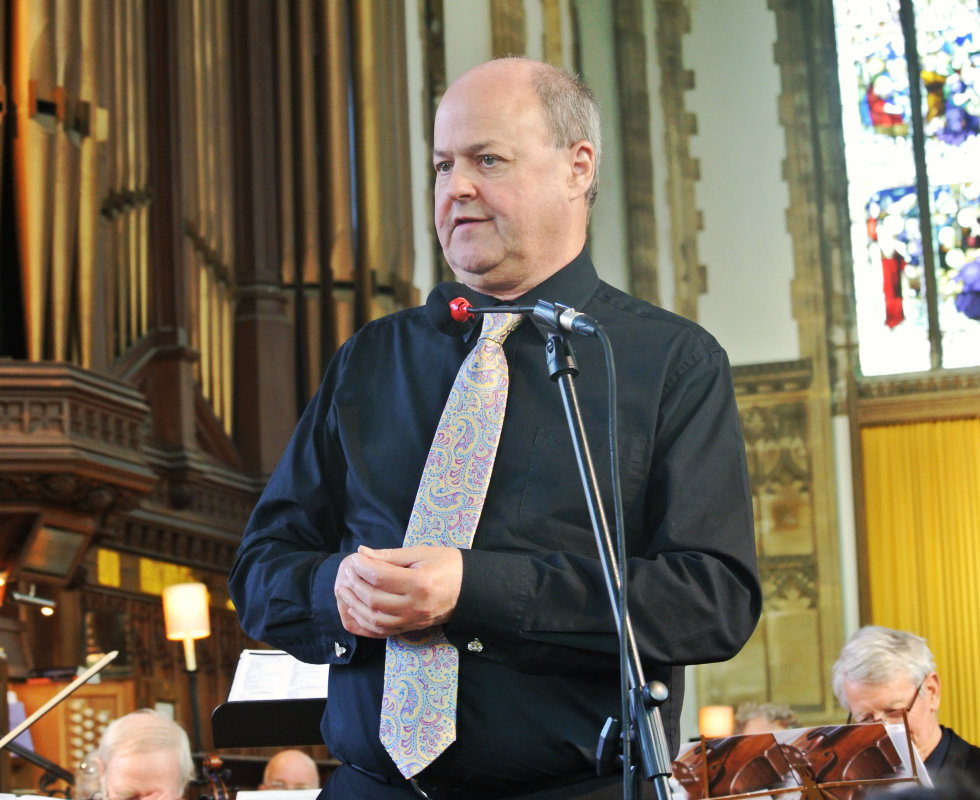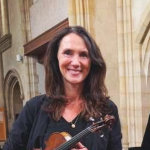 Chair
Kate Thain – Violin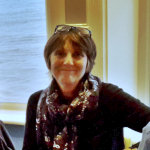 Secretary
Dawn Gent – Percussion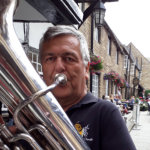 Treasurer / Music Library
David Webb – Tuba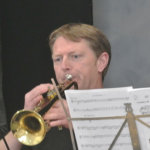 Membership / Communications
Justin Jeffrey – Trumpet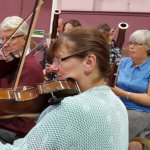 Bookings
Ros Southgate – Viola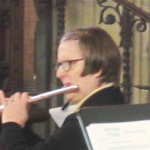 Repertoire
Ann Speyer – Flute