The Rusty Players Orchestra
The Rusty Players of Oundle (RPO) conducted by David Milsted is a 50-strong orchestra of spirited instrumentalists, made up of those who have resumed playing in their later years after a mid-life musical break, those playing a second or third instrument, or some that have just started learning music later in life. New members are welcomed into an unpressurised environment where camaraderie and musical development go hand in hand.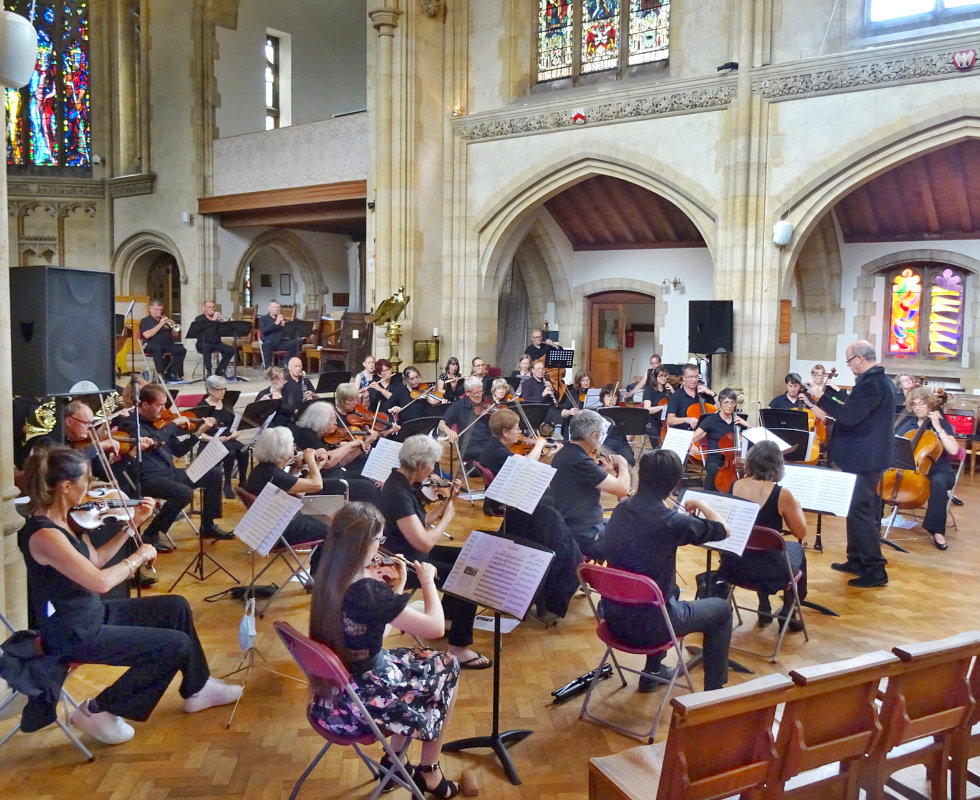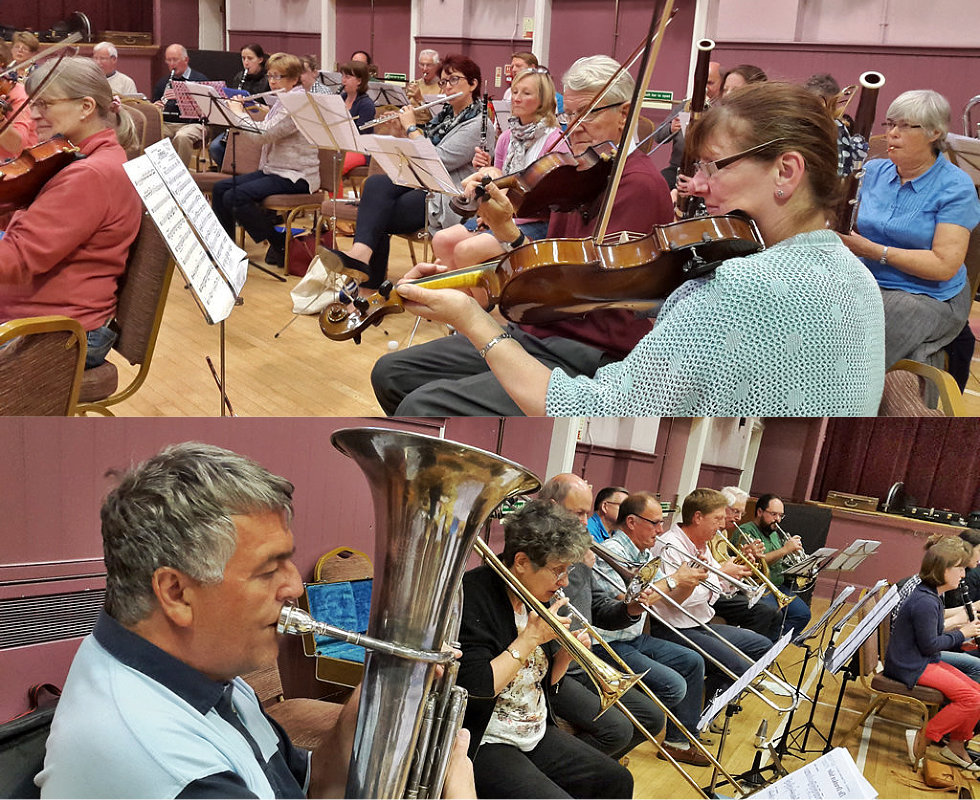 WHAT WE DO
Ranging in age and ability, the players strive to maintain a feeling of fun, rehearsing fortnightly whilst putting on 2 or 3 free to attend concerts each year. The eclectic repertoire of the RPO orchestra consists of weighty classics to lighter music from popular movies and shows. Audiences join in the experience never taking the RPO too seriously. The right notes are encouraged, especially when played in the right order with the occasional wrong ones tolerated. That said, come concert day an RPO audience is without exception treated to moments of musical pleasure.
In addition to the main orchestra, many members of the strings section also opt take part in The Rusty Strings who have their own repertoire and perform at occasional garden parties, weddings and events and even went on their very own tour to Scotland in 2019. See the Rusty Strings Repertoire. Also stemming from the RPO ranks are The Ruff Recorders, a spirited early music recorder consort.
Are You A Rusty Player?
Do you, or did you, play a musical instrument? Has it been too long in its case? Fancy playing with the RPO? (Not quite up to the Royal Philharmonic, but OK?). No auditions, no blame for wrong notes, and hardly any cost!
Most instruments are well-represented, but newcomers are always welcome. Find out more on our Joining page.